– Sampling –
Where the ideas of style come to life.
In the sampling phase, the team at Maglificio Pini puts its know-how and professionalism at the client's full disposal, by suggesting original and solid solutions that give maximum value to every creation.
A combination of visual and tactile effects, a harmony between weareability and appearance, with extreme attention to detail: the goal is to reach the perfect balance in every style, conveying the ideas of the designer with solid and authentic proposals, that transmit the highest quality from the very first touch.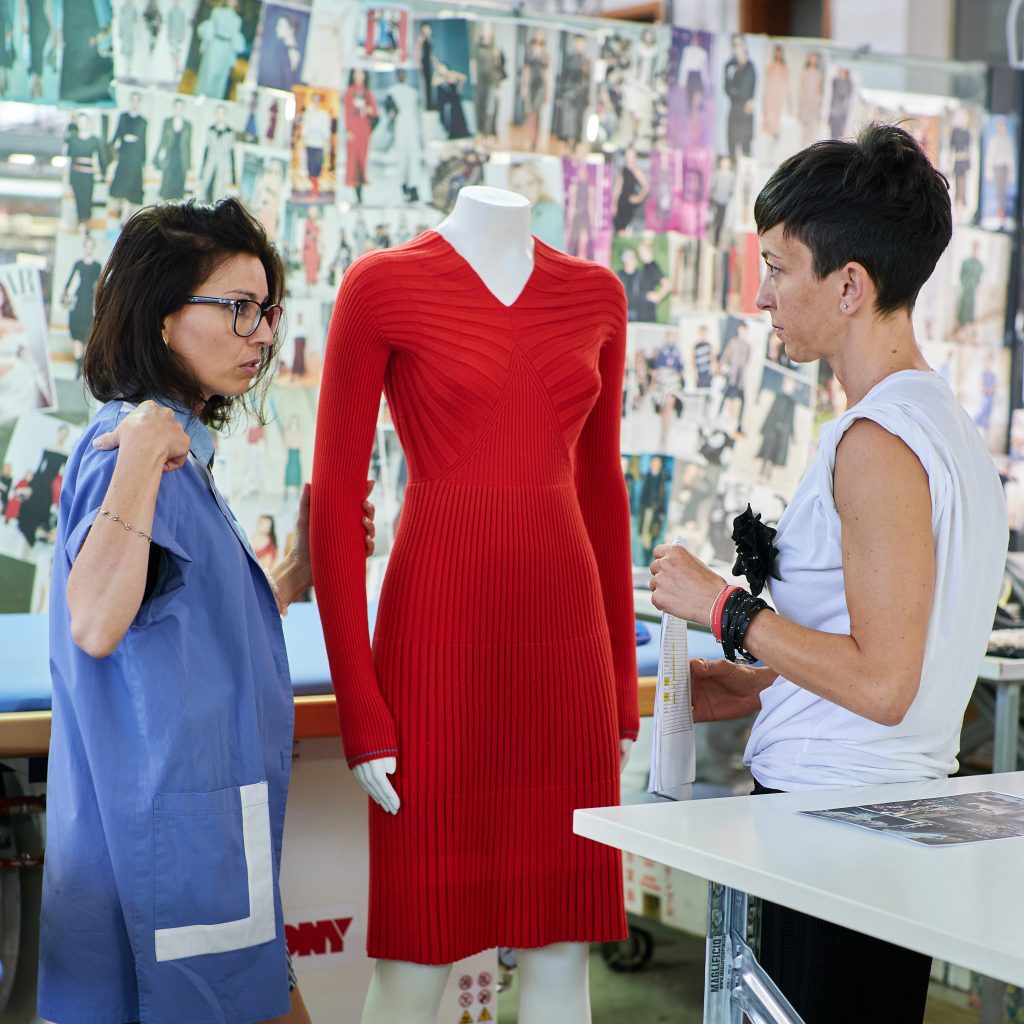 News
Which trends are in store for next year's autumn-winter? Zoom Fashion Trend magazine has intercepted dramatic realism, cartographic precision and a look at pop culture. [...]
Maglificio Pini was among the protagonists of KnitClub during the last edition of Pitti Filati: innovation and originality accompany the wait for the new season. [...]
Collaborations with charitable associations, circular economy projects, commitment to employee training and well-being: how the concept of "innovability" becomes everyday life at Maglificio Pini. There [...]