– Production –
Care in every piece, stitch by stitch.
From the processing of the yarn to the sewing and up to the final packaging, the garments in the production phase are handled and looked after one by one in every single phase to constantly guarantee an excellent result under every aspect, with punctuality, accuracy and competence.
A guarantee recognised by the most important ateliers, that choose Maglificio Pini for their creations of the highest quality, enclosing refinement, aesthetic sensibility and passion for well made products, all these values represent the most genuine essence of Italian fashion.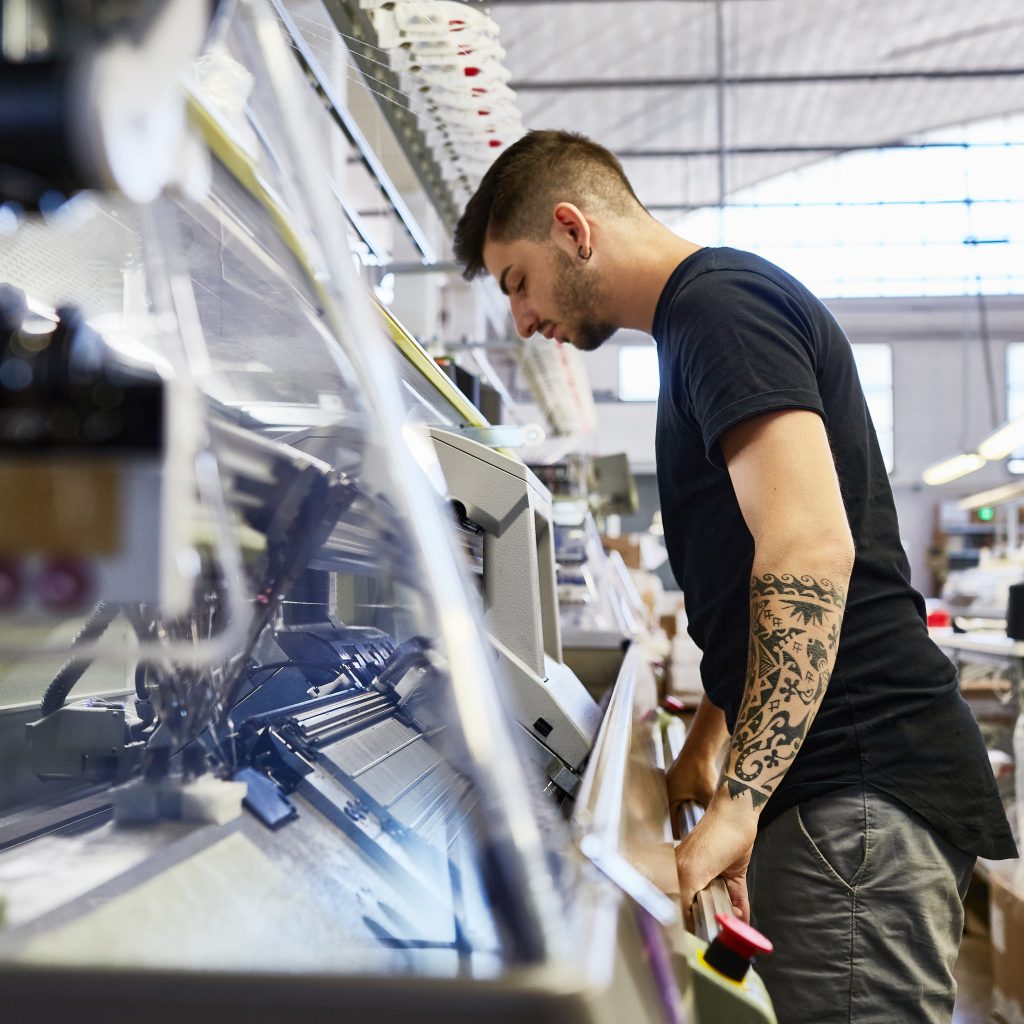 News
Which trends are in store for next year's autumn-winter? Zoom Fashion Trend magazine has intercepted dramatic realism, cartographic precision and a look at pop culture. [...]
Maglificio Pini was among the protagonists of KnitClub during the last edition of Pitti Filati: innovation and originality accompany the wait for the new season. [...]
Collaborations with charitable associations, circular economy projects, commitment to employee training and well-being: how the concept of "innovability" becomes everyday life at Maglificio Pini. There [...]