– A company, a family –
For more than 40 years, the excellence of Made in Italy in knitwear.
It was in 1977 that Giuseppe Pini founded Maglificio Pini, thus realising one of his biggest dreams: to start his own company, giving himself the opportunity to express his entrepreneurial talent.
Full of intuition and initiative, with a natural sense of appreciation for knitwear, he weaved a history of continuous growth, that today sees the new generation in charge of a company, leader in its field. A development enliven by the research of perfection at all levels, from raw material to skilfulness, from technology to creativity.
Thus, from its birth up to today, Maglificio Pini has been a prominent leader in the history of fashion, with every design collected and cataloguedin the company archive of styles and stitches: a special space for a tactile and visual journey amongst more than 4.000 items, heritage of tradition and a source for  inspiration.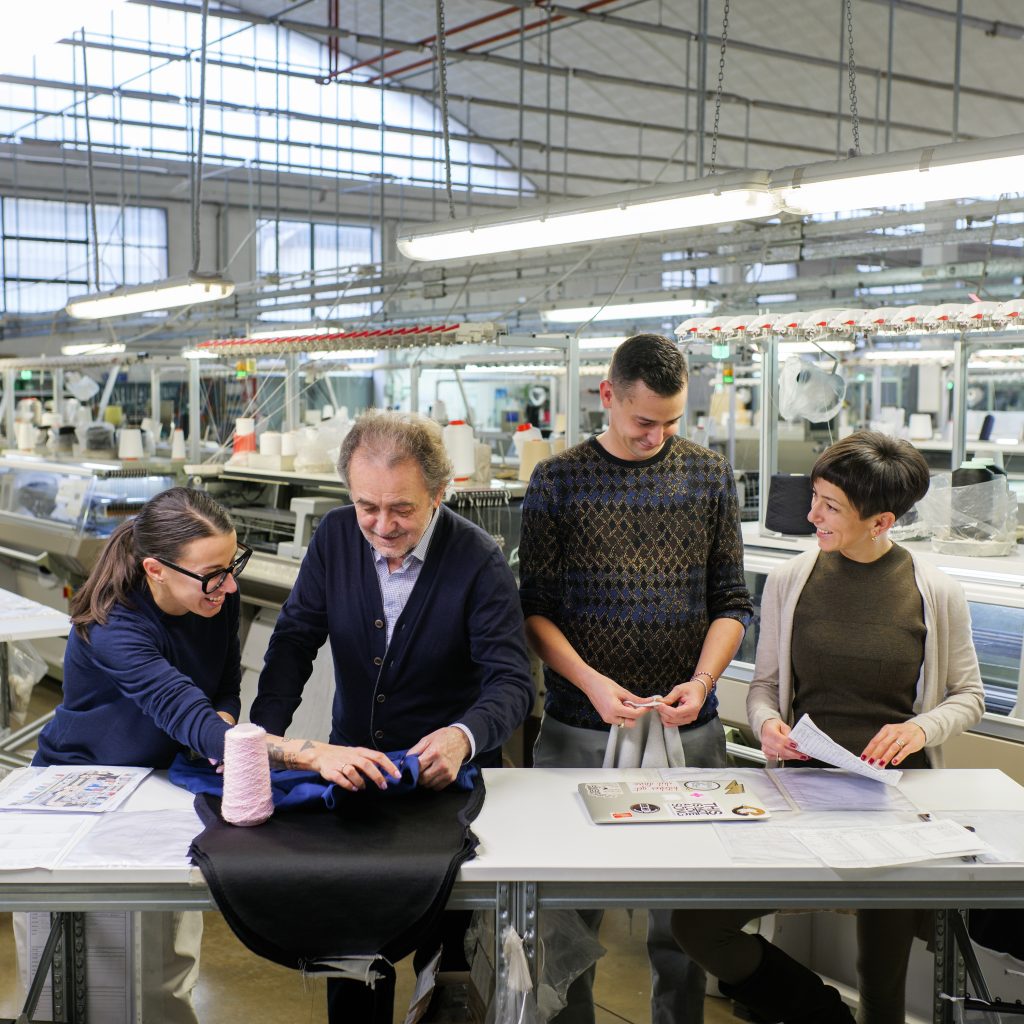 News
Which trends are in store for next year's autumn-winter? Zoom Fashion Trend magazine has intercepted dramatic realism, cartographic precision and a look at pop culture. [...]
Maglificio Pini was among the protagonists of KnitClub during the last edition of Pitti Filati: innovation and originality accompany the wait for the new season. [...]
Collaborations with charitable associations, circular economy projects, commitment to employee training and well-being: how the concept of "innovability" becomes everyday life at Maglificio Pini. There [...]