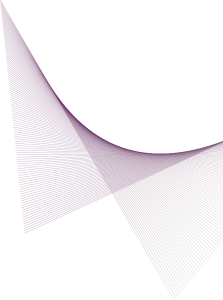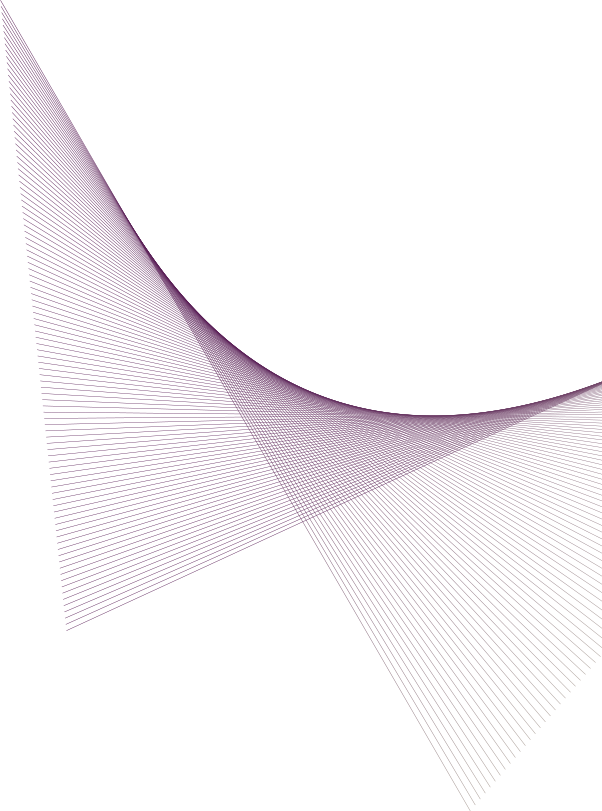 – Being sustainable –
Maglificio Pini's commitment to do business even more responsibly.
For Maglificio Pini, sustainability means an ethical and responsible commitment towards its employees, partners, and present and future generations. Maglificio Pini defines the pursuit of excellence as an essential value, a daily priority, and a necessary guideline that orientates its growth. Being sustainable implies an internal effort, but it is also a call to everyone, so that good practices can be shared and become a source of inspiration for all industry players and businesses. This principle permeates Maglificio Pini's activities both vertically and horizontally, tangibly involving environmental, social and corporate policies.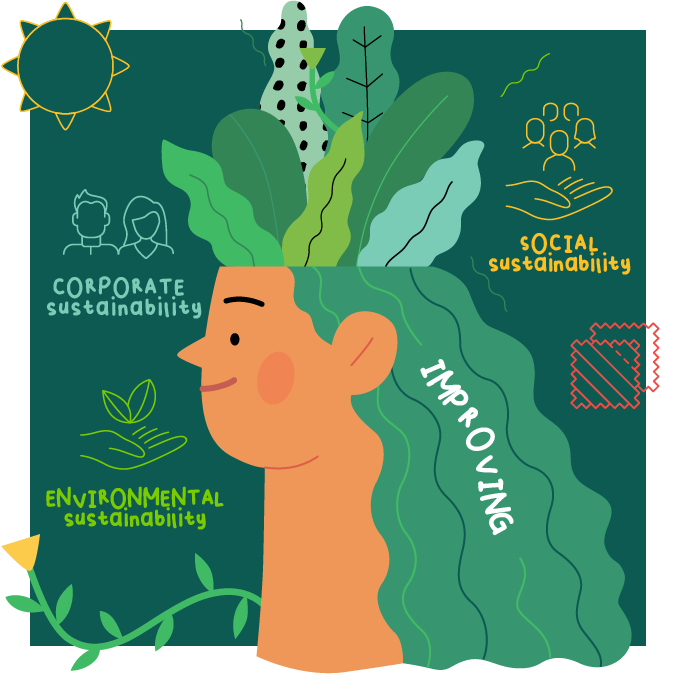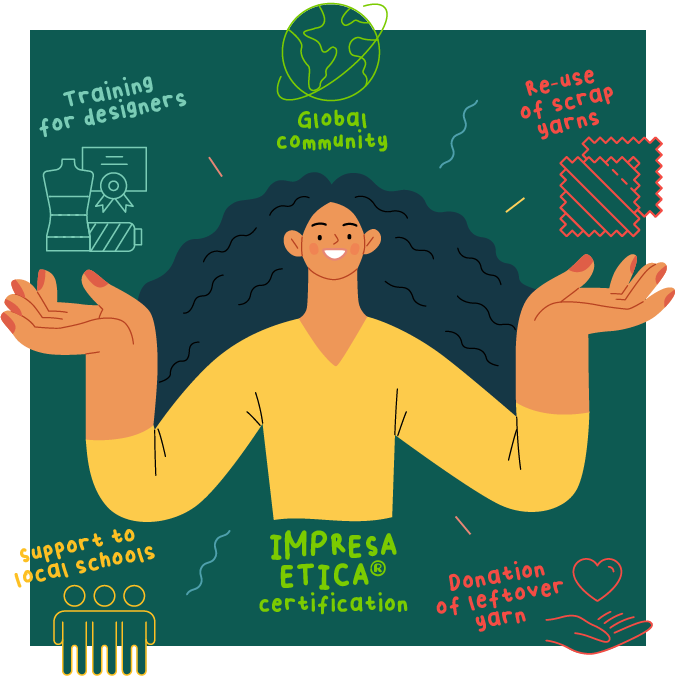 Social sustainability
Maglificio Pini obtained the Impresa Etica® certification, a standard that guarantees corporate social responsibility. CRS translates into training and support projects that benefit local organizations, but involves also a concept of global community. Through donations to non-profit organizations operating at an international level, scrap yarns become raw material for craftmanship in developing countries, such as India. Yarn leftovers from the sampling and production phases are sent to fashion schools in Milan and Paris, where they become working material and source of inspiration for future knitwear designers. At the local level, our commitment for training translates into relationships with the schools in our area, through the national programme Alternanza Scuola Lavoro (school-work alternation). The programme permits us to carry out cooperative training projects, combining traditional classroom education with practical on-the-job experience.
Corporate sustainability
The growth, well-being, and health of its employees are of central importance in the daily activities of Maglificio Pini. Continual training is offered to all employees, from sales account personnel to technicians. Our membership to the Eber fund (Craftmanship Bilateral Entity in the Emilia-Romagna region) backs this commitment and the essential needs of employees through different financial support packages for maternity leave, education, assistance, personal and home expenses. San.Arti – Supplementary healthcare fund for workers of the craftmanship industry – is an additional tool to protect employees' health. Our company was among the finalists of the 5th edition of the Women Value Company Award, which was organised by the Marisa Belisario Foundation and the Intesa Sanpaolo Group to identify those SMEs that enhance women talents, implement gender equality, and support the woman-job relationship with target corporate welfare policies. The Code of Ethics and Conduct guides Maglificio Pini's activities on the topics of human rights, equality, freedom, and environmental protection, in line with the standards required by partners and customers.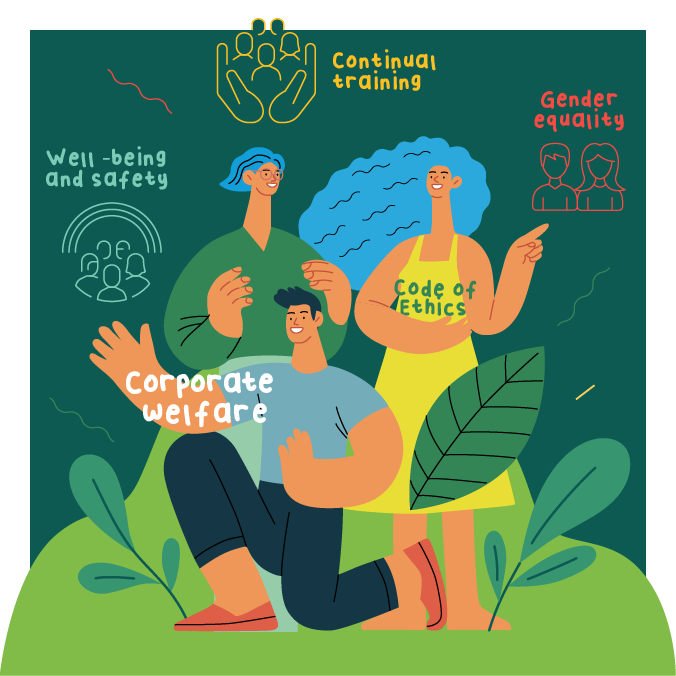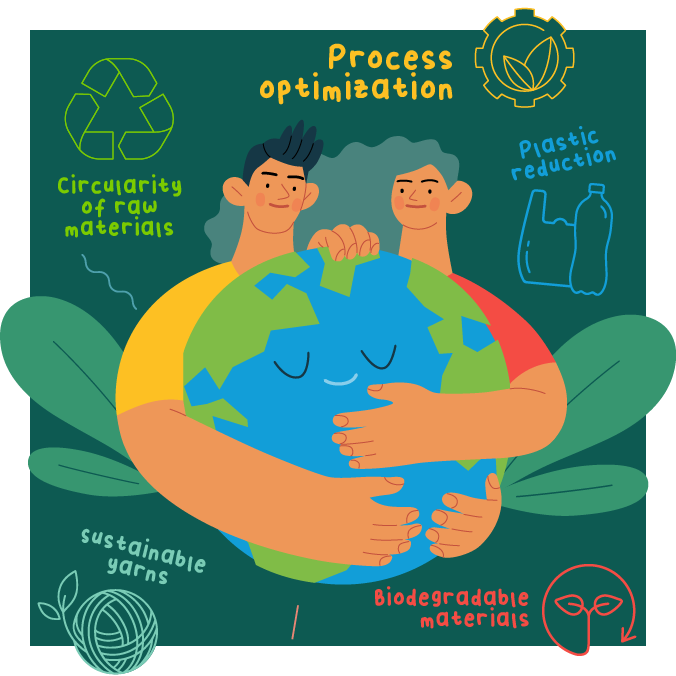 Environmental sustainability
The fight against waste and the optimisation of processes are among the foundations of Maglificio Pini's production. Textile waste is given to Re.Verso, which gives life to regenerated 100% wool and 100% cashmere haute couture yarns, creating a circular production system entirely Made in Italy. Use of plastic in the company is limited as much as possible: biodegradable bags and other ecological solutions have long replaced plastic in product packaging and shipment. For years, we have had a drinking water dispenser in the production area
News
Which trends are in store for next year's autumn-winter? Zoom Fashion Trend magazine has intercepted dramatic realism, cartographic precision and a look at pop culture. [...]
Maglificio Pini was among the protagonists of KnitClub during the last edition of Pitti Filati: innovation and originality accompany the wait for the new season. [...]
Collaborations with charitable associations, circular economy projects, commitment to employee training and well-being: how the concept of "innovability" becomes everyday life at Maglificio Pini. There [...]
– Job & Careers
Work with us.

Open positions
Al Maglificio Pini siamo sempre attenti ai nuovi talenti e pronti a investire nelle persone che hanno voglia di mettersi in gioco nell'arte della maglieria.
Se sei interessato a far parte del nostro team dinamico e creativo, invia il tuo curriculum a:
info@maglificiopini.com