– Research and development –
Creativity and design to always be one step ahead.
Stitches and lines, weaves and textures, shapes and materials: every element, in the research and development department, is studied and interpreted to explore original combinations and to experiment innovative creations.
The actitivy of research and development is a fundamental activity for Maglificio Pini, a proper out-and-out laboratory for new ideas that allows active support of clients, proposing solutions that look to the future and to the emerging trends, always in line with the ideas of the designer, for a genuine tailor-made project.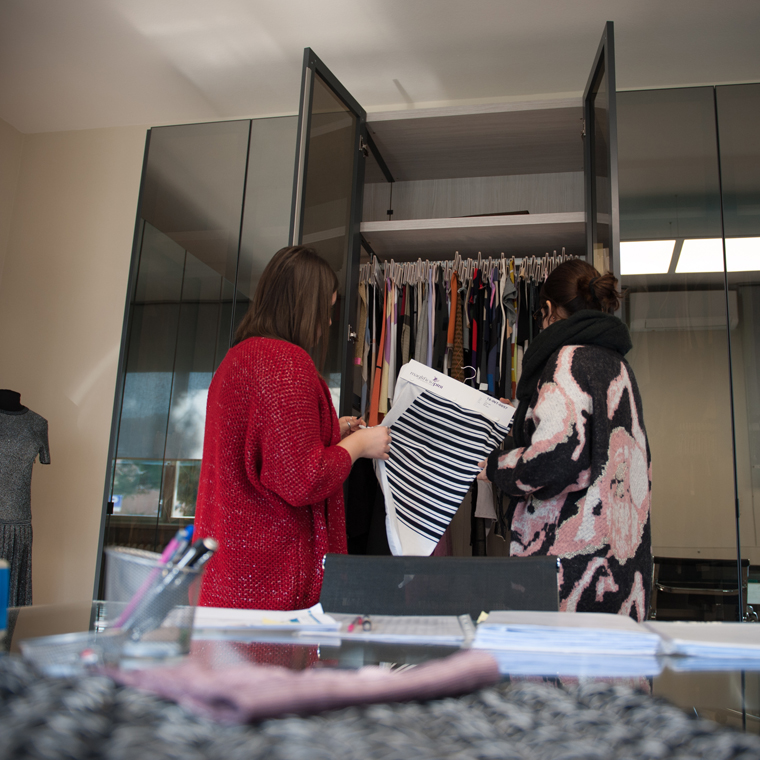 News
Maglificio Pini is happy to announce a big come back to Pitti Filati KnitClub, in Florence, this coming June. At the fair we will show [...]
During Labour Day, Marina and Amanda, two of Maglificio Pini backbones, have received an important award: the Star of Merit for Labour. They are now [...]
– Job & Careers
Lavora con noi.

Posizioni aperte
In Maglificio Pini siamo sempre attenti ai nuovi talenti e pronti a investire nelle persone che hanno voglia di mettersi in gioco nell'arte della maglieria.
Se sei interessato a far parte del nostro team dinamico e creativo, invia il tuo curriculum a:
info@maglificiopini.com